Shai M. Rozen, M.D., F.A.C.S.
1801 Inwood Road
Dallas, TX 75390
Phone: (214) 645-2353
Monday–Friday: 8 a.m.–5 p.m.

Facial Paralysis Treatments
Facial Paralysis Treatments
The ultimate goal in the treatment of facial paralysis, also called facial palsy, is to bring the patient as close as possible to their pre-paralysis appearance and functioning—as close as possible to normal. Although there are many similarities among facial palsy patients, each is quite unique in the way they present and the specific problems they have. The causes of paralysis differ widely as well.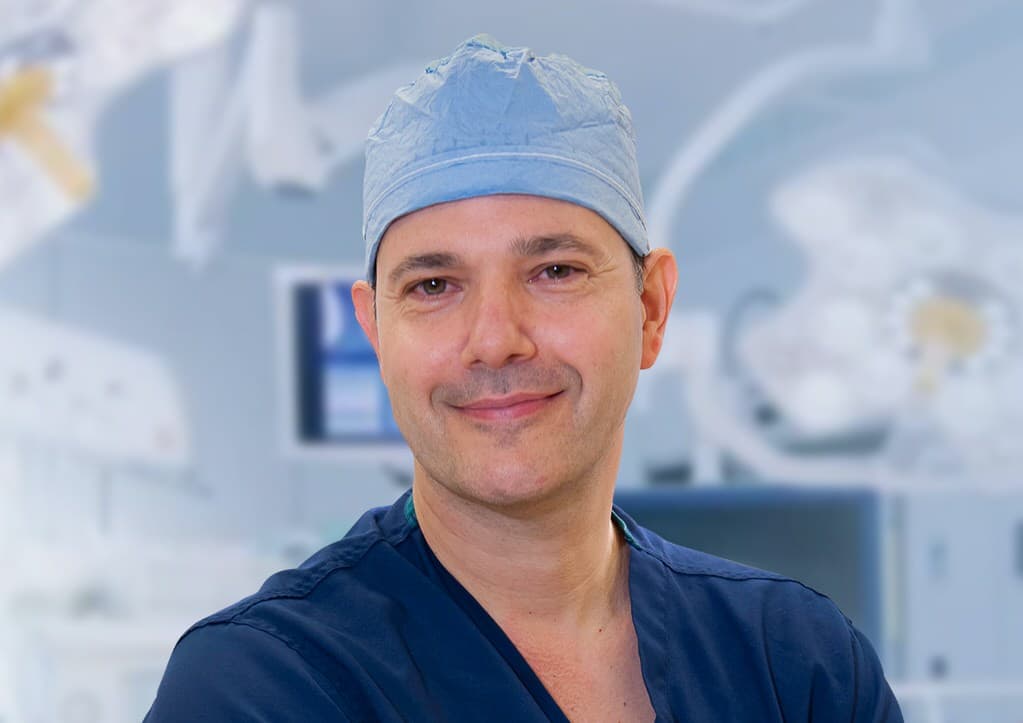 Facial Paralysis Surgeon
Dr. Shai Rozen
Dr. Rozen is a board-certified plastic surgeon who co-created a facial paralysis specialty group with colleagues from otolaryngology & neurosurgery at the University of Texas Southwestern Medical Center.
Meet Dr. Rozen
Credentials You Can Trust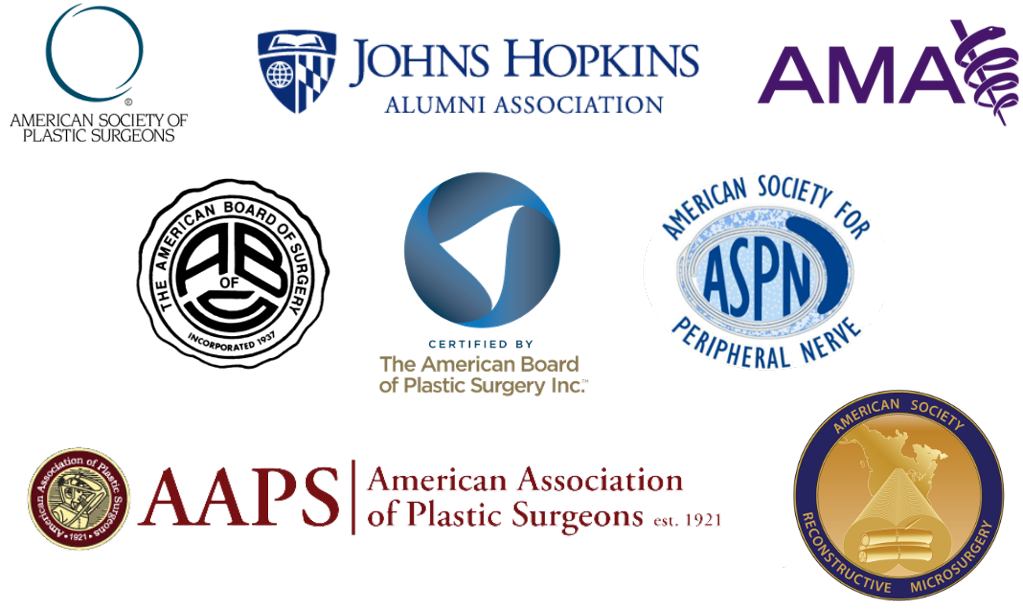 In order to provide all aspects of treatment to these complex problems, it is important to consult with a facial palsy surgeon who is well-versed in all surgical and nonsurgical treatment options and who works with a broad team of specialists from different medical fields. Dr. Shai Rozen is one of the world's leading facial paralysis surgeons, who has published extensively on the subject of facial paralysis and given talks in many of the leading academic centers in the USA and internationally on the subject. He works with a team of leading neurosurgeons and neurotologists at the University of Texas Southwestern. Using the following advanced treatments, they have helped many children and adults of all ages improve facial function, facial harmony, and self-confidence:
A Valuable Resource for Those Affected by Facial Paralysis
If you, a loved one, or a patient is affected by facial paralysis, it's crucial to have accurate, up-to-date information about symptoms and solutions. Board-certified plastic surgeon Dr. Shai Rozen, a specialist in facial paralysis and facial aesthetics, created Your Guide to Facial Paralysis & Bell's Palsy to be a readily accessible resource for all.
This downloadable, printable e-book makes it easy to understand:
How paralysis affects the face
When it's time to see a specialist
Common causes of facial paralysis
The difference between facial paralysis and Bell's palsy
Myths and facts
The latest treatment options
Answers to common questions
Get your free copy today—to download or view in your web browser—by completing the following fields: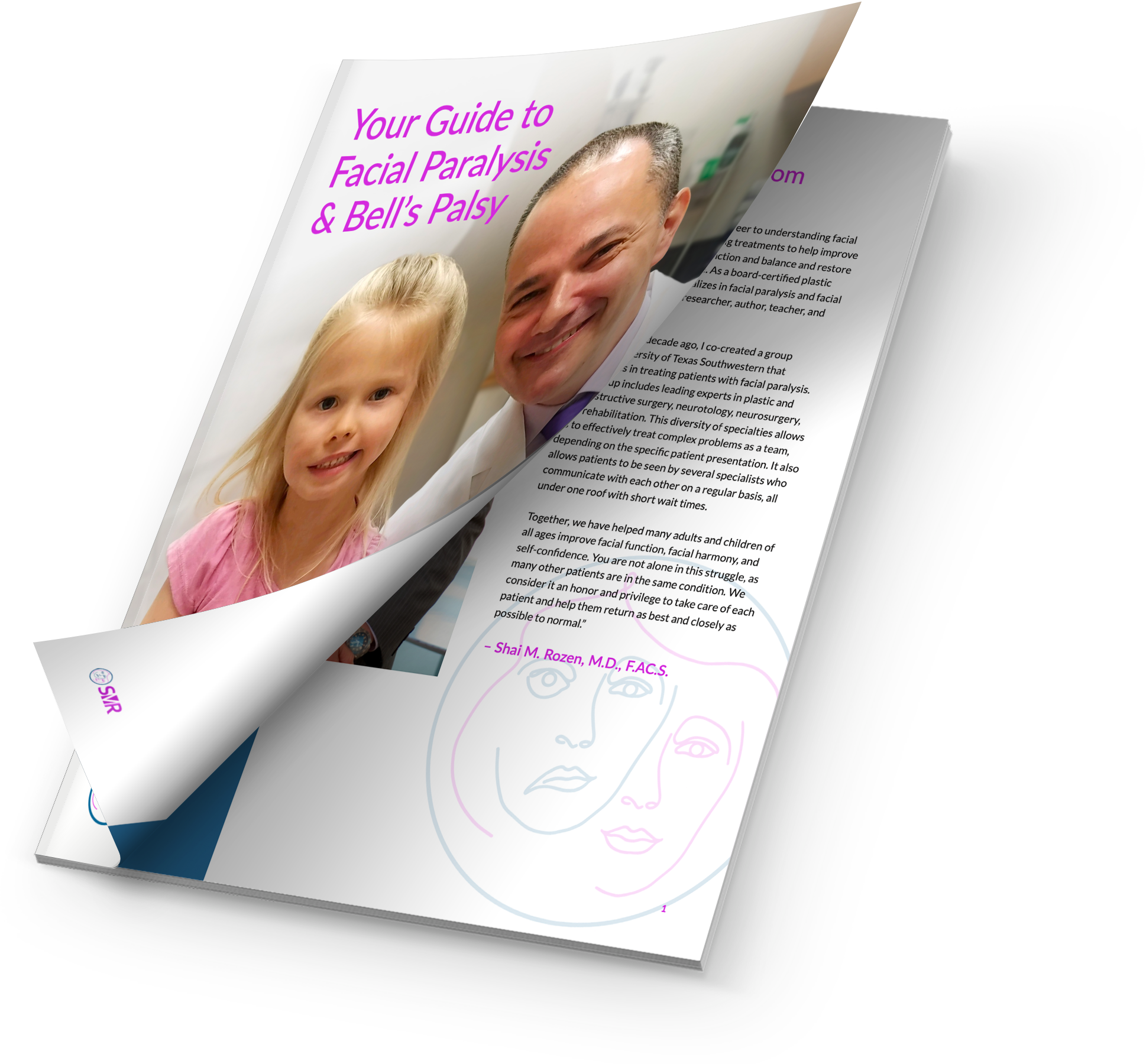 Next Steps
Dr. Rozen and his team are experienced in performing the latest surgical techniques to correct the effects of facial paralysis and continue to develop new techniques and strategies in the field. The sooner patients seek treatment, the more options they have available. To learn more, request a consultation to meet with Dr. Rozen at UT Southwestern.