Shai M. Rozen, M.D., F.A.C.S.
1801 Inwood Road
Dallas, TX 75390
Phone: (214) 645-2353
Monday–Friday: 8 a.m.–5 p.m.

Synkinesis Treatments
Synkinesis causes uncontrolled facial movements during voluntary facial movements. For example, when a patient attempts to smile, the corner of the mouth may pull downwards, essentially freezing the smile on the affected side. In addition, synkinesis creates excess power (hypertonicity) in certain areas of the face and weakness (hypotonicity) in others. The face can be affected while at rest and in motion.
Dr. Shai Rozen, a thought leader in facial paralysis surgery, works with a team of leading neurosurgeons and neurotologists at the University of Texas Southwestern Medical Center. He and his team have the breadth of expertise needed to provide all aspects of treatment to these complex problems. They have helped many children and adults of all ages improve their facial function, harmony, and self-confidence.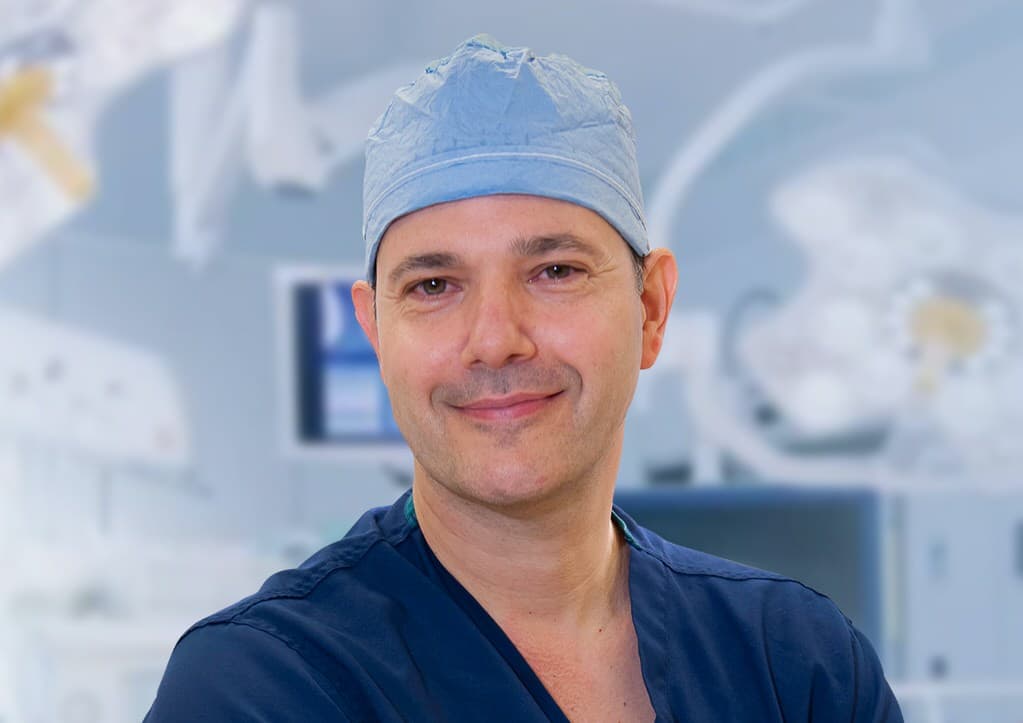 Facial Paralysis Surgeon
Dr. Shai Rozen
Dr. Rozen is a board-certified plastic surgeon who co-created a facial paralysis specialty group with colleagues from otolaryngology & neurosurgery at the University of Texas Southwestern Medical Center.
Meet Dr. Rozen
Credentials You Can Trust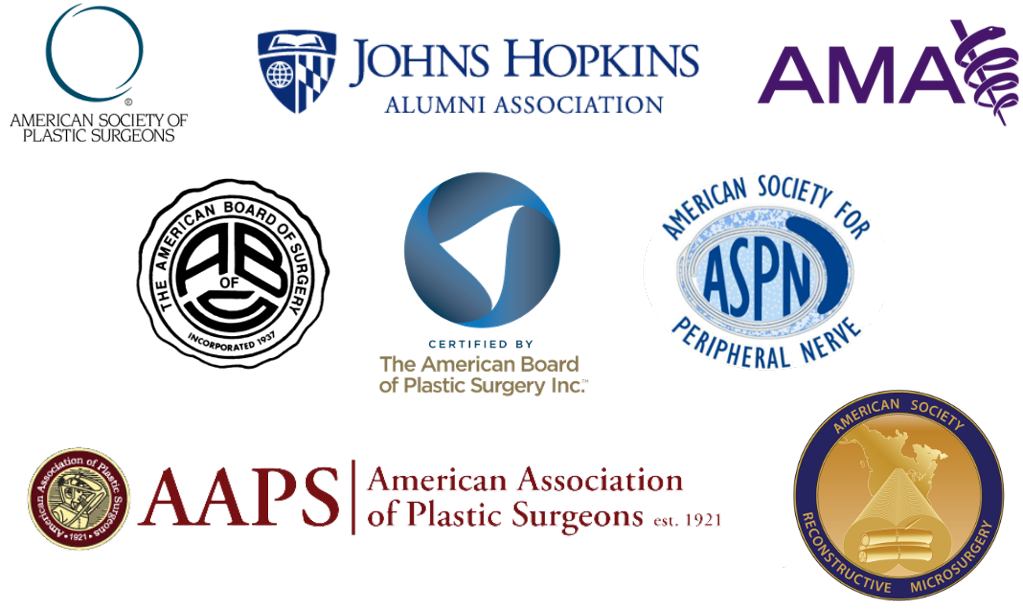 What causes facial synkinesis?
Synkinesis is usually caused by the abnormal recovery of the facial nerve after injury from different reasons such as Bell's palsy, tumor removal, trauma, infection, or any other type of facial nerve injury. Some patients with facial paralysis experience improved function early after the event and feel fairly symmetric approximately 6 months after their paralysis began. They then start experiencing a sense of increasing tightness in the face and uncoordinated facial motion—all symptoms of synkinesis.
Treatment Options
The main goal of synkinesis treatment is to rebalance the face. This is often done by weakening excessively strong facial regions and strengthening weak facial regions. Treatment strategies for synkinesis, typically include one or more of the following procedures:
A Valuable Resource for Those Affected by Facial Paralysis
If you, a loved one, or a patient is affected by facial paralysis, it's crucial to have accurate, up-to-date information about symptoms and solutions. Board-certified plastic surgeon Dr. Shai Rozen, a specialist in facial paralysis and facial aesthetics, created Your Guide to Facial Paralysis & Bell's Palsy to be a readily accessible resource for all.
This downloadable, printable e-book makes it easy to understand:
How paralysis affects the face
When it's time to see a specialist
Common causes of facial paralysis
The difference between facial paralysis and Bell's palsy
Myths and facts
The latest treatment options
Answers to common questions
Get your free copy today—to download or view in your web browser—by completing the following fields: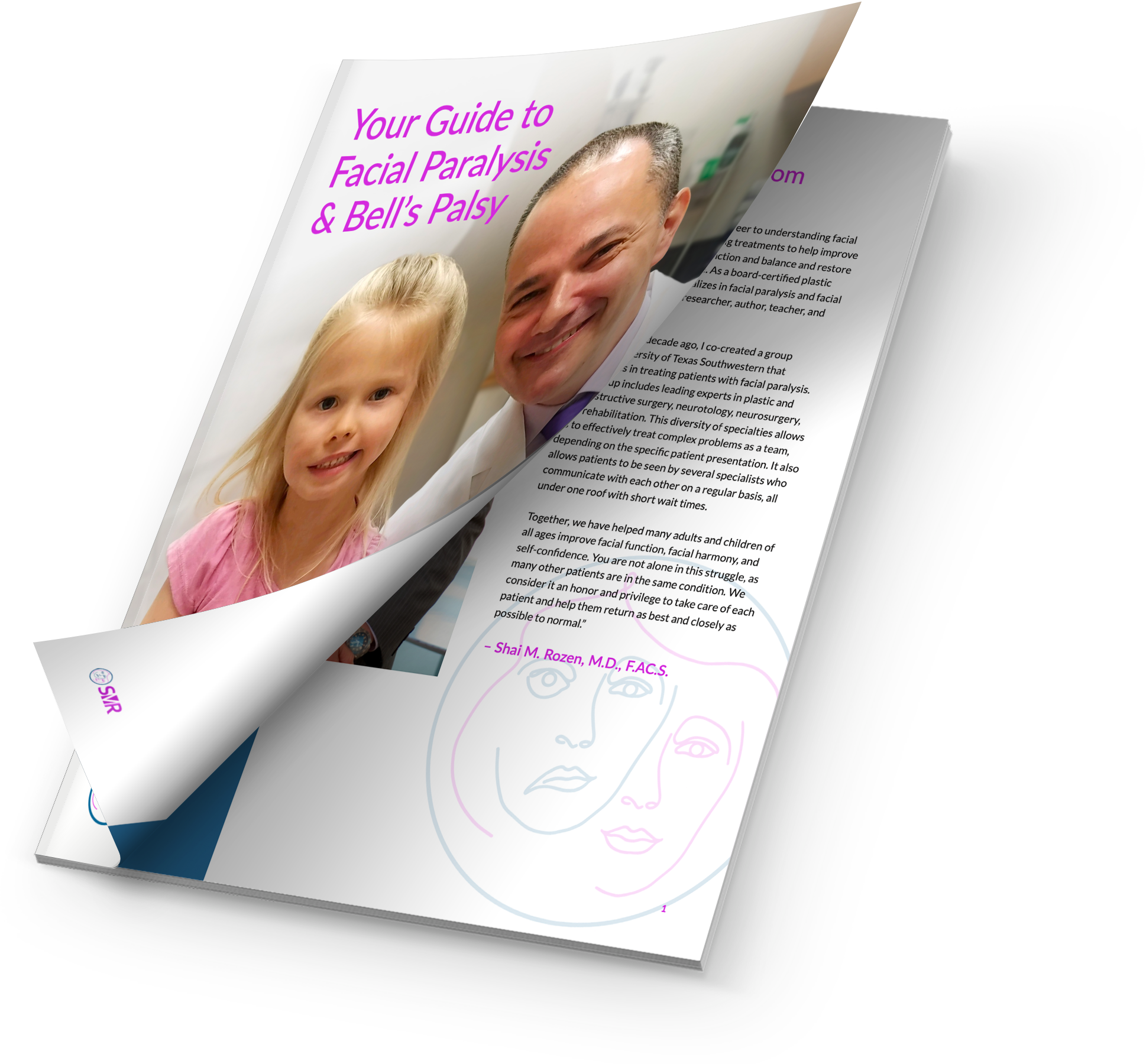 Next Steps
If you or a loved one is affected by synkinesis after Bell's palsy or other facial paralysis, Dr. Rozen and his team are ready to help with genuine compassion and the latest treatments available. Request a consultation to meet with Dr. Rozen at UT Southwestern Medical Center.