Shai M. Rozen, M.D., F.A.C.S.
1801 Inwood Road
Dallas, TX 75390
Phone: (214) 645-2353
Monday–Friday: 8 a.m.–5 p.m.

Facial Nerve Trauma
Trauma to the facial nerve can be caused by either a high energy blunt (non-penetrating) injury to the head, as often occurs in motor vehicle and agricultural/industrial machinery accidents, or by penetrating trauma to the skull or face as encountered in bullet or knife injuries. The result is often the same: partial or complete facial paralysis. Different treatment options are available depending on the duration and location of the paralysis and the mechanism of injury.
At the University of Texas Southwestern Medical Center, Dr. Shai Rozen, an international thought leader and surgeon in the area of facial paralysis surgery, and a team of leading neurosurgeons and neurotologists understand the toll facial paralysis can take on a person's entire life. They offer innovative solutions for restoring facial function and appearance after facial nerve trauma. Learn more and find out why early treatment makes a significant difference.
How does trauma injure the facial nerve?
When the facial nerve injury is in the skull, there are two main types of injury patterns: Blunt trauma and penetrating trauma. Blunt trauma is by far the most common and results in a skull base fracture involving the skull's temporal bone, in which the facial nerve travels. Different types of fractures have different prognoses. The nerve is most commonly injured by compression, but sometimes it is cut by a bone fragment. Penetrating trauma can occur from high-velocity projectiles such as bullets.
What should you do if you had a skull base fracture resulting in facial paralysis?
Different types of fractures have different prognoses. Most patients who have this type of injury may have spent some time in the ICU prior to discharge. If there is any degree of facial paralysis, it is important to see a facial nerve surgery specialist sooner rather than later, if possible. The initial decision may be to wait up to 6 months and closely observe recovery, but in certain cases, earlier intervention is recommended.
If facial paralysis occurs after blunt trauma to the skull, is early facial nerve decompression of the skull recommended?
The logic behind temporal bone decompression is to immediately alleviate any pressure on the facial nerve. There is some literature that supports this approach and some that do not. Currently, there is no strong scientific data to support this approach. If this route is chosen, it must be performed by an experienced neurosurgeon or neurotologist experienced in the procedure.
What should you do if facial paralysis is caused by penetrating trauma to the skull?
These injuries are slightly different from those caused by blunt trauma because the facial nerve has less chance of recovery, especially if it has been cut. In such cases, we need to evaluate for any additional injuries of both the facial nerve and other cranial nerves in order to come up with a strategy plan. Regardless of the degree of injury, visiting a highly specialized facial nerve surgeon earlier is advised.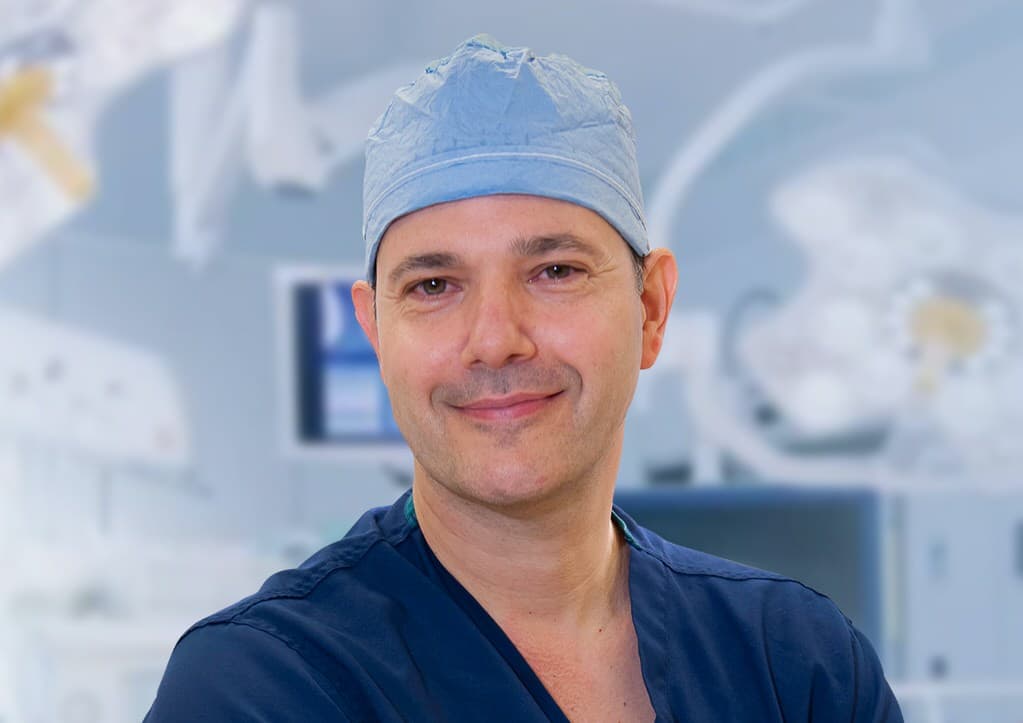 Facial Paralysis Surgeon
Dr. Shai Rozen
Dr. Rozen is a board-certified plastic surgeon who co-created a facial paralysis specialty group with colleagues from otolaryngology & neurosurgery at the University of Texas Southwestern Medical Center.
Meet Dr. Rozen
Credentials You Can Trust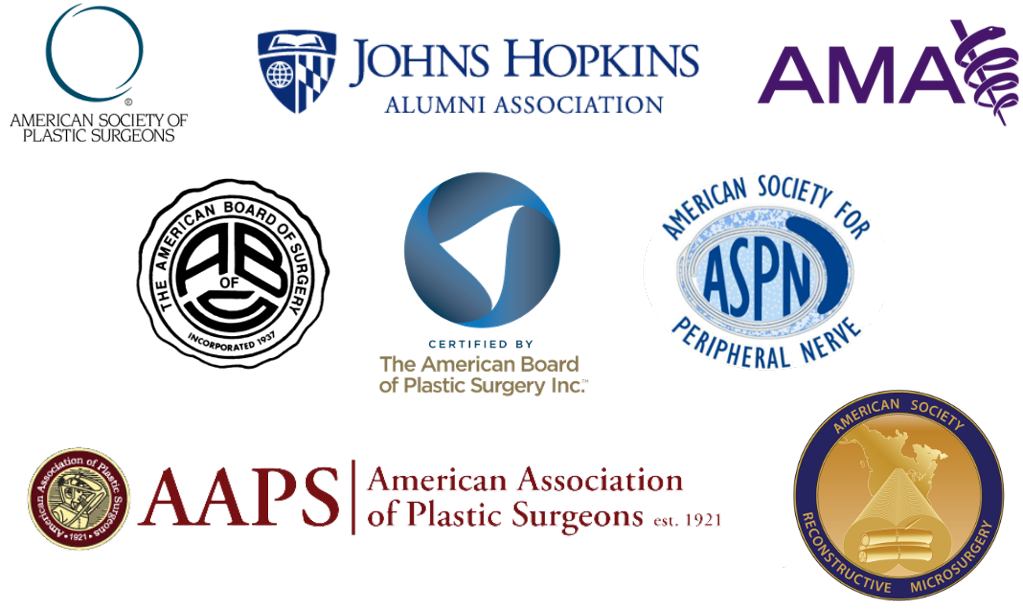 What if the injury is a blunt injury to the face?
While blunt injuries to the face may result in facial paralysis, it is rare. Even if facial paralysis occurs after such an injury, most patients start showing recovery within the first 3 months. If after 3 months no motion is observed, a consultation with a facial nerve surgery specialist is recommended.
What if a penetrating injury to the face from either a piece of glass, machinery, or knife caused a facial paralysis?
In this case, the best outcome is to have a local surgeon that is comfortable with facial nerve surgery repair the nerve. The earlier the nerve can be repaired directly, the better the result. It is traditionally said that direct nerve repair can be done within only 3 days of the injury. This is incorrect. Nerve stimulation cannot occur after 3 days, but after a sharp facial nerve injury, the nerve can be repaired 2 to 3 weeks later and sometimes even longer. However, it is recommended that surgery be performed by a surgeon who is knowledgeable about facial nerve anatomy and surgery.
What should you do if an adult or child has facial paralysis after a dog bite?
The first thing to do after a dog bite is to wash the face with water and soap, get as much information about the biting dog as possible, and then go to the emergency room. Depending on the extent of injury, an exploration in the operating room may be advised. Management, including observation, direct nerve repair, nerve graft, or other more complex procedures, may be recommended depending on the operative findings.
When To See a Specialist
Timing is possibly the most important factor in the treatment strategy of facial paralysis. The biggest dilemma is how long to wait and observe. If the nerve is cut, there is almost no reason to wait. This is sometimes hard to assess. In other cases, mainly in blunt trauma, waiting longer than 3 months is not advised. The earlier you consult a facial nerve surgery expert, the more options we have available.
What is the main difference in early (first 6 months) versus late (after 18 months) treatment?
Early paralysis treatment strategies that include repairing or rewiring some of the facial nerve to restore function and salvage the facial (mimetic) muscles are very effective. If treatment is delayed, some of the facial muscles may not be salvageable. In those cases, we use a different strategy involving muscle and nerve transplants.
How do you fix facial nerve damage?
After facial nerve injury, the treatments for facial paralysis include:
Observation
Direct repair of nerves under a microscope
Nerve grafting to bridge a nerve gap using the patient's own spare nerves
Nerve transfers
Decompression or release of the nerves (rare cases)
Early communication with a facial nerve surgeon is important since often early intervention can make a significant difference in outcomes.
A Valuable Resource for Those Affected by Facial Paralysis
If you, a loved one, or a patient is affected by facial paralysis, it's crucial to have accurate, up-to-date information about symptoms and solutions. Board-certified plastic surgeon Dr. Shai Rozen, a specialist in facial paralysis and facial aesthetics, created Your Guide to Facial Paralysis & Bell's Palsy to be a readily accessible resource for all.
This downloadable, printable e-book makes it easy to understand:
How paralysis affects the face
When it's time to see a specialist
Common causes of facial paralysis
The difference between facial paralysis and Bell's palsy
Myths and facts
The latest treatment options
Answers to common questions
Get your free copy today—to download or view in your web browser—by completing the following fields: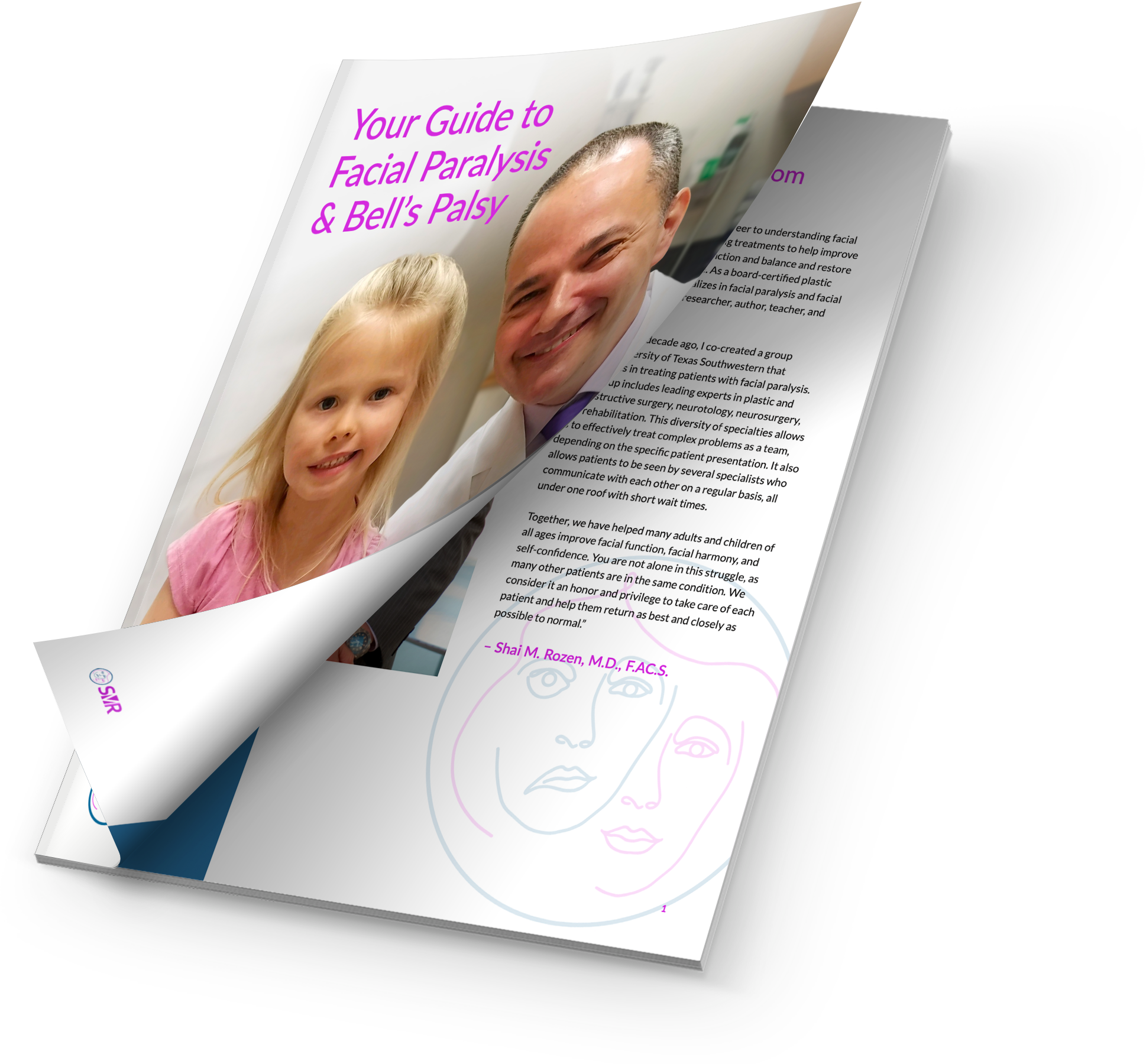 Next Steps
Dr. Shai Rozen and his team continuously strive to innovate the field of facial paralysis and have extensive experience in the latest treatment options for improving your appearance and quality of life after facial nerve trauma and facial nerve paralysis of all causes. Early evaluation and treatment lead to the most successful outcomes. Request a consultation to meet with Dr. Rozen at UT Southwestern Medical Center.